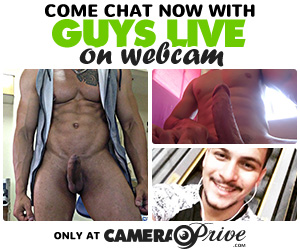 Synopsis
Running Time: 82 minutes
Released: 04/2005
Studio Name: Alexander Pictures
Series: Brazilian Cum Ons
Director: Alexander
Stars: Darrien Leon Leon Pavia Manuel Jacques Diego Lozano Flavo De Silva Llucas De Donas Nicholas Ramirez Rafael Menenez
Categories: Amateur Latin Jocks Anal Brazilian Safe Sex Exclusive
Description: Manuel accuses Rafael of being a good cock-sucker. At first, he denies it, but soon Rafael is proving himself, as Manuel makes Rafael's lips engorge his huge man-meat. Then, right in the middle of the living room, they shed their clothes until they're both naked and super-horny. Manuel then fucks Rafael as powerfully as he demanded his cock to be swallowed. The pumping doesn't let up until several positions are tried out and Rafael's hole is worn out.