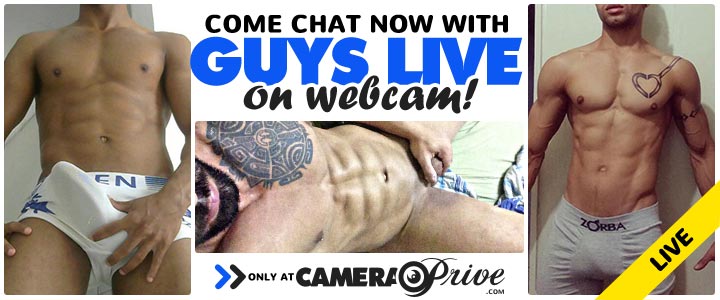 Synopsis
Running Time: 104 minutes
Studio Name: Pat and Sam
Series: Straight or Gay?
Director: Pat and Sam
Stars: Brandon White Tim Atwood Bobby Steele Alex Sam (Pat and Sam) Carlos Joshua Austin (m) Bill
Categories: Amateur Cumshot Masturbation Str8 Bait
Description: I sure had a good time filming Alex. He's a Latino stud with an enchanting smile & Big Fat Uncut Dick! He's a grower too! He starts out all small & shriveled up. But as he talks it gets harder & bigger, & harder & Bigger! He has a very sexy accent because he spent the first years of his life living in Mexico. He talks about his first & only "Gay" experience. It think it's very interesting to hear what he has to say, & I also think he got a kick out of what I had to say. I think with a little effort I could get him to try it again. He said it felt good; he just wasn't prepared for it. I know he had a good time showing off for me, so who knows. Anyway, here is another Hot Latino to add to your collection. Pat & I were very anxious for cute young Bill to come back over for his second show, & here he is! This time he gets on the bed for Pat, who also filmed this one. He was certainly a horny little devil, that's for sure. He's only 19 y/o, so he doesn't have much experience with this kind of thing. But, he really gives an excellent show. He has such a nice body, & a great cock, but best of all, he's sure a sweetie. Pat said he was tempted to just put down the camera & jump right in. But he kept his self-control & finished up the scene. I think you'll be glad he did when you see this fresh scene.