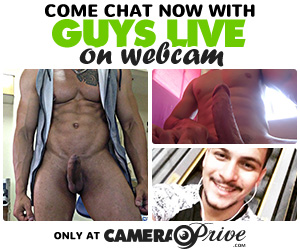 Synopsis
Running Time: 109 minutes
Studio Name: Highdrive Productions Inc.
Stars: Young Gun Kaden Roads Kai Summers Glasius Ice Ryan Patrick Roger Rodriguez Azz Rico Holden Rush Brad Michaels Dakota (m) Cody Parker
Categories: Latin Big Dick Twink Outdoors Anal Safe Sex
Description: "Latin Pinga Posse" features eight of the biggest bones in the barrio! Horny, Hung, and hard this film has the whole enchilada! Don't miss out on this hot gay feature!