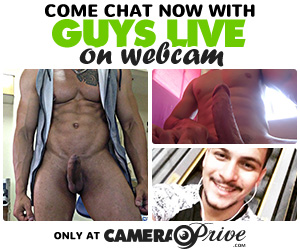 Synopsis
Running Time: 91 minutes
Studio Name: Pau Brasil
Director: Pietro
Stars: Juliano Ferraz Aleixo Aroujo Igor Dos Santos Pedro Paulo Wagner Touro Hector Henrique Diogo Marques Gustavo Ferreira Ivan Morais Luka Martins
Categories: Latin Big Dick Muscles International Anal Brazilian Safe Sex
Description: The heat of the Brazilian carnival season in the heart of the lush and steamy Amazon rain forest causes juices to get flowing and guys to get going after each other for hot, sizzling sex! First, Hector Henrique comes home after a trip to the festival and tops his horny boyfriend Igor dos Santos in several completely satisfying positions. Next, Igor asks about the trip and wonders if Hector was faithful. Hector stretches the definition of monogamy by describing all the temptations he initially avoided. First, Hector befriends his sexy tour guide Wagner Touro who takes him to the local festival parties but postpones having sex with him until the end of the trip when it's absolutely inescapable.